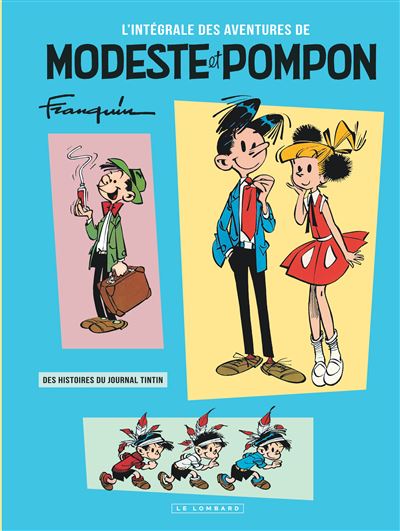 Uuendatud 22. mail 2015
List of announced and rumoured books I'm interested in 2015 (and maybe beyond).
Panen siia postitusse nüüd ja edaspidi kirja aastal 2015 ilmuvad paljulubavad raamatud. Osal neist on ilmumispäev paigas, osad alles kuulujutu tasemel ja võivad tegelikult ilmuda ka hilisematel aastatel. Kuna tegu on dünaamilise teemaga, siis loodan seda ajakohasena hoida ja jooksvalt uusi asju juurde lisada.
Lihtsalt - endal oleks elu kergem kui selline nimekiri välismälust võtta ja vaadata oleks.
Cliff Sterrett -

Polly and Her Pals: Complete Sunday Comics 1928-1930

- IDW, 19. mai 12. november
Moebius - Le monde d'Edena, Intégrale - 3000 ex, 408 lk, Casterman, 18. märts 20. mai 14. okt
Mike Mignola - Sketchbook 2015 - aprill
Pierre Paquet/Tony Sandoval -

A Glance Backward

- Magnetic Press, 29. aprill, 25. november
Daniel Clowes - The Complete Eightball 1-18 - Fantagraphics, mai
Mali Siri's Pin-up Art - Soleil/Metamorphose, 20. mai
André Franquin - Modeste et Pompon : L'intégrale - Lombard, 5. juuni

Wally Wood's EC Comics Artisan Edition

- IDW, 26. mai
Bruce Timm - Artbook 2 - Flesk Publications, suvi 2015 ???
Jordi Bernet - Complete Torpedo - IDW, 7. juuli?
Craig Thompson - Space Dumplins - Scholastic, 25. august
Franquin - Gaston - l'Intégrale T1 - Dupuis, 2. oktoober
Le Tendre/Loisel - The Quest For The Time Bird - 238x316 - Titan, 13. oktoober
Franquin, Chronologie d'une Oeuvre - Dupuis, 16 oktoober
Ferri/Conrad - Le Papyrus Du César - Editions Albert René, 22. oktoober
Juan Diaz Canales/Ruben Pellejero - Corto Maltese - Casterman, oktoober
Guillaume Bianco - Encyclopédie curieuse & bizarre par Billy Brouillard 02 - Les Chats - Soleil/Metamorphose, 12. november
Yves Chaland - Freddy Lombard - Humanoids Inc, 11. november
Guido Crepax - Dracula, Frankenstein and other Horror Stories - Fantagraphics - 27. jaanuar 2016
Carlos Giménez - Paracuellos Volume 1 - IDW - 12. aprill 22. märts 2016
Barbucci/Canepa - Sky Doll: Decade - Titan - 16. veebruar 2016
Donald Duck Sundays Vol. 1 - IDW - 1. märts 2016
Daniel Clowes - Patience - Fantagraphics, 21. märts 2016
Jorge Zentner/Ruben Pellejero - The Adventures of Dieter Lumpen - IDW - 24/25. mai 2016
Walt Kelly's Fables and Funnies - Dark Horse - 17. mai 2016
The Life and Legend of Wallace Wood - Fantagraphics - 6. juuni 2016
Mike Mignola - Screw-On Head Artist's Edition - IDW - juuni 2016
Alex Raymond: An Artistic Journey - Hermes Press - 12. juuli 2016
Serge Clerc -

l'Intégrale Science Fiction

- Dupuis, september oktoober 2016
Walt Disney's Silly Symphonies Vol. 1 - IDW - märts, 27. september 3. mai 2016
Moebius - The World of Edena - Dark Horse - 25. oktoober 2016
Claire Wendling - artbook - Galerie Daniel Maghen, ???
Florent Sacré - koomiks - Soleil/Metamorphose, ?
Elsa Bordier, Sanoe - Ursa major - Soleil/Metamorphose, ?
Canepa/Isabella Mazzanti - Mina Diaries (Dracula) - 2016

Jérôme Hamon

/Antoine Carrion - Nils -

Soleil/Metamorphose, 25. mai 2016
Carl Barks - Uncle Scrooge Artist's Edition - IDW, ?
Enki Bilal - Nikopol Trilogy hardback - 205x276? - Titan Comics, 12. aprill 2016
José Muñoz/Carlos Sampayo - Alack Sinner - IDW, 2x300+ lk köidet, 2016
Hugo Pratt - Corto Maltese limited hardback #1 - IDW, edasi lükatud 2017
Gauthier/Lefevre - L'Epouvantable peur d'epiphane frayeur - Soleil/Metamorphose - 12. oktoober 2016
Arthur de Pins - Vectorama - Soleil/Venusdea - 26. oktoober 2016
Edgar P. Jacobs - Blake et Mortimer - intégrale - Dargaud - 23. september 2016
La grande adventure du journal Tintin - Le Lombard - 26. august 2016
Vehlmann/Kerascoet - Satanie - SoleilMetamorphose, 5. oktoober 2016
Régis Loisel - Cafe Zombo - Glénat - nov 2016
Al Severin - A tous les coups c'est Spirou!
Les Nombrils I 2 - Dupuis
Jamie Hewlett - Taschen
Hubert / Augustin - Monsieur Desire? - Glénat
Gauthier / Lefevre - L'epouvantable d' Epiphane Frayeur - Soleil/Metamorphose
Lorena Alvarez - Nightlights - Nobrow